New Beekeeping Basics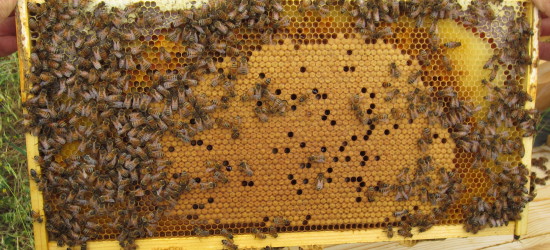 There's a lot to learn, so in your first year, focus on the basics.
Basic timeline for new beekeepers:
---
 Fall before getting your bees: 
Attend classes
Read books (Diana Sammataro and Alphonse Avitabile's The Beekeeper's          Handbook and Tom Seeley's Honeybee Democracy are two of our favorites)
Join the Marin Beekeepers Association  
Winter before getting your bees: 
Spring: 
Get your bees!
Learn how to inspect your hives and prevent swarming.
Attend classes and get as much info as possible
Summer: 
Monitor your hive to control swarming.
Learn to recognize when – and what – to feed, if necessary.
Help protect (and prevent) robbing by yellow jackets, ants and other bees.
In late summer, start to monitor varroa mite levels.
Fall:    
Continue monitoring % infestation of varroa mites
Learn about mite management options
Harvest excess honey not needed by the bees for winter. (Not always                             possible in your colony's first year.)
Winter: 
Clean up equipment from dead out colonies.
Learn to identify American Foulbrood.